cabinet fire
Case Study: Fire Damaged Kitchen Cabinet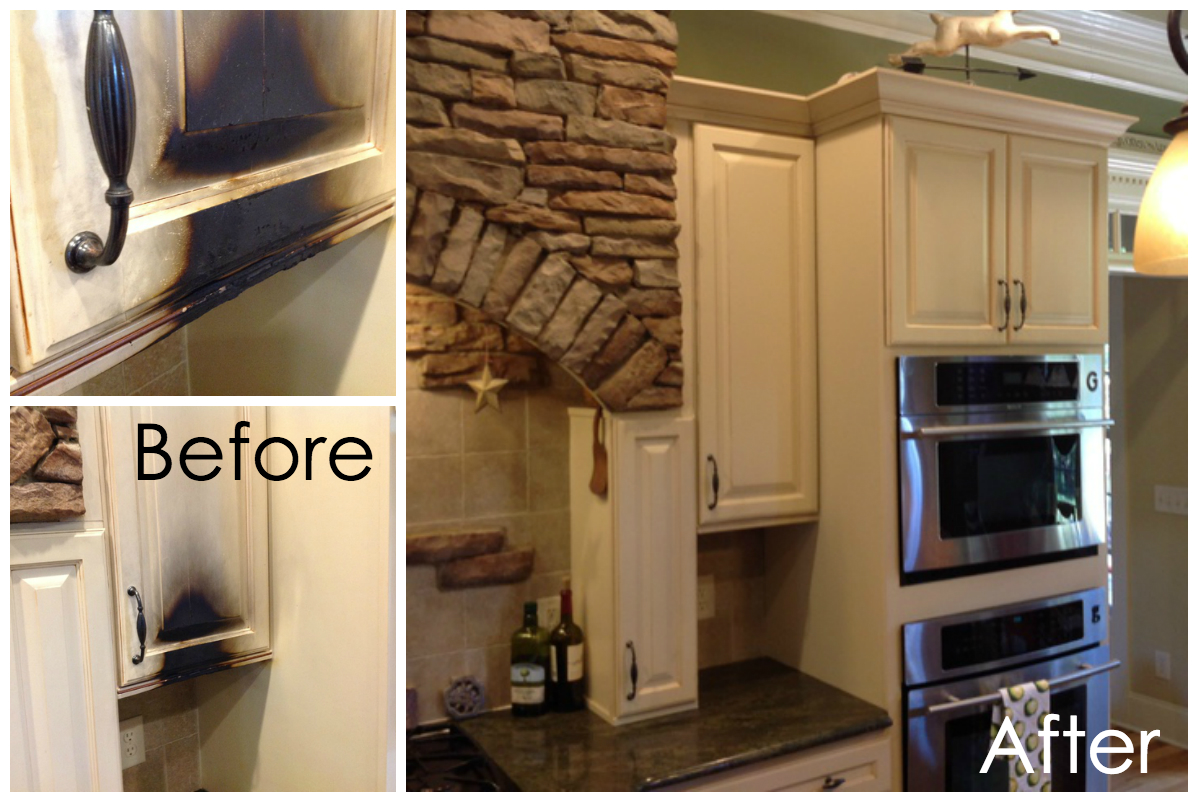 What happened? A candle in the kitchen caught a knife handle on fire. The fire spread from the knife, to the cabinet, and then the floor.
What was the damage? Fire damage charred the cabinet door, frame, box and light rail. There also was damage to left side of oven cabinet (panel) and to lighting underneath the cabinet.
What are the cabinets made out of? The cabinets are vinyl covered particle board with finished ends painted plywood. Finish is painted and then glazed.
How was it fixed?
1. Remove Crown Molding, Light Rail, lighting fixture and cabinet from wall
2. Make new cabinet using existing face frame
3. Make new door for cabinet
4. Finish new cabinet and door with new paint and glaze to match existing color, sheen, and glaze composition
5. Make new light rail trim to match existing profile and finish to match existing color, sheen, and glaze composition
6. Make new 1/4" side panel 23"X60" to cover burned finish on left side of oven cabinet
7. Furnish new under cabinet light fixture to match existing style and type
8. Re-install cabinet, light rail, light fixture, crown molding and side panel to oven cabinet
Replacement Value
$27,640.00
Repair Price
$2,370.00
Difference
$24,395.00
#ThinkRestore