Photo EvaluationCabinet LossesWood Furniture Losses
Renovar Photo Evaluation Program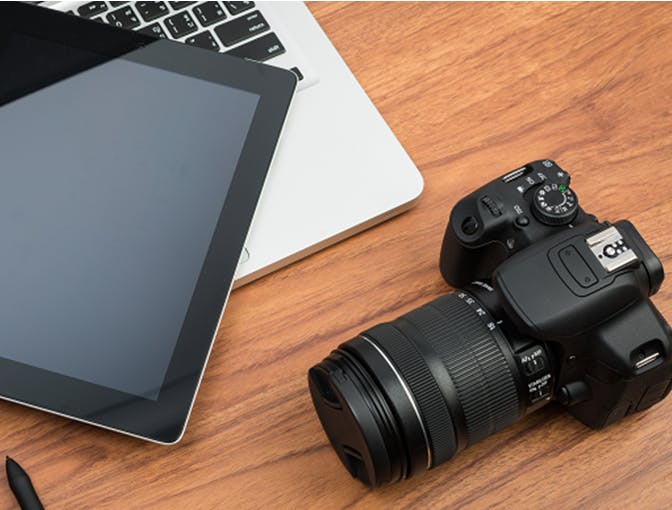 Exactly as its name implies, Renovar's Photo Evaluation Program is a quick and convenient way to submit damaged cabinet and wood furniture pictures to our experts for repair assessment. What you get is a guaranteed Repair and Restoration Report (R3) – in 24 – 36 hours – backed by Renovar's five-year workmanship guarantee.
The Renovar Photo Evaluation Program offers speed, cost-savings and convenience! The service boasts quick turn-around – one to two business days. Photo evaluations are cost effective, always costing less in time and money than an on-site estimate. Claims are settled more quickly, reducing cycle times. And, adjusters know the insured has received a fair and accurate settlement.  
Renovar's R3 is prepared and submitted based on the photo detail. We have experts who live and breathe wood furniture and cabinets; they know how to assess damages, and will provide an opinion of replacement value.
The biggest difference? All Renovar work includes a five-year workmanship guarantee backed by our credentialed network of restoration and repair firms.
What Makes Good Photos?
Details! The more detail you provide, both when taking the photos and supplying written commentary, the more able we are to provide a complete and accurate repair scope with minimal questions to you. The examples below explain what Renovar likes to have to ensure reliable photo evaluation reports.
Furniture Losses
·         Photo showing the entire piece.
·         Photos that show an overview of the damaged item from all angles including top, front, back, each side, bottom if appropriate.
·         Photos that show close-up of all the damaged areas.
·         Photos of any visible markings (i.e., labels and/or manufacturer's name stamped on the piece).
·         Detailed description of damage and its source (e.g., water, fire, vandalism) such as "water damage to legs of dining room table and four of six chairs; wood split on two table legs. Water leak came from upstairs toilet."
·         "Claimed Value" including the source (e.g., homeowner, general contractor). If not available, ask for replacement cost (of the set, if applicable, not a single piece).
 Cabinet Losses
·         Photos that show an overview of the kitchen and include all cabinets.
·         Photos that show close-up of all damage (both inside and outside the cabinet).
·         Photos of the cabinet side panels as well as the back side of islands/peninsulas, if there.
·         Photos of the plumbing inside the cabinets.
·         Photos of the front, back and edge of a typical door.
·         Photo of the countertop à at a corner if available.
·         Photos of interior and exterior of drawers showing joints and slides.
·         Measurements to include linear footage of all kitchen cabinets (e.g., 15 feet of uppers, 19 feet of lowers, 2 feet full height, 6 feet island).
·         Indicate exactly which cabinets are damaged, and where they are located in the kitchen; for example, "base cabinets on both sides of dishwasher are damaged."
·         Describe the damage and its origin, such as "water leaked from the plumbing under the sink."
Examples of Good Photos for Estimating Purposes
Furniture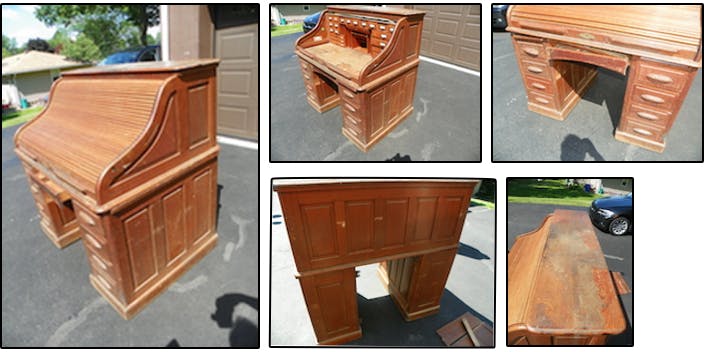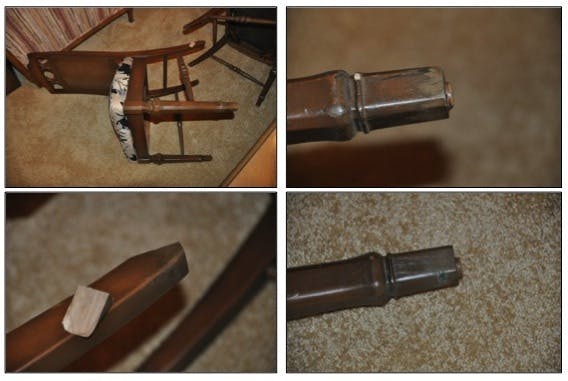 Cabinets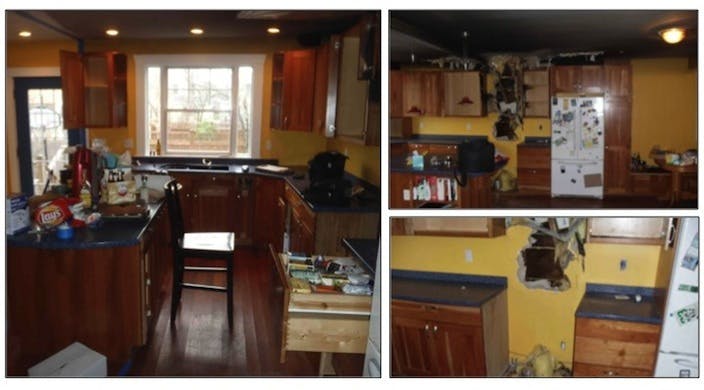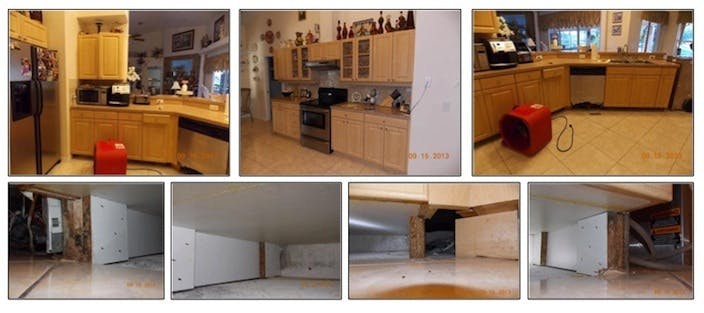 Why These Sample Photos are Considered Poor!
Furniture

Cabinets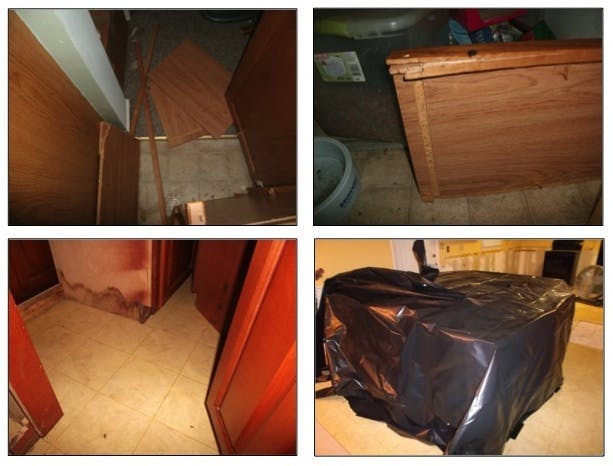 Ready to get started? Click here to Submit a Claim or Check Coverage.