furniturerestoration
When Is It Better To Repair Versus Replace?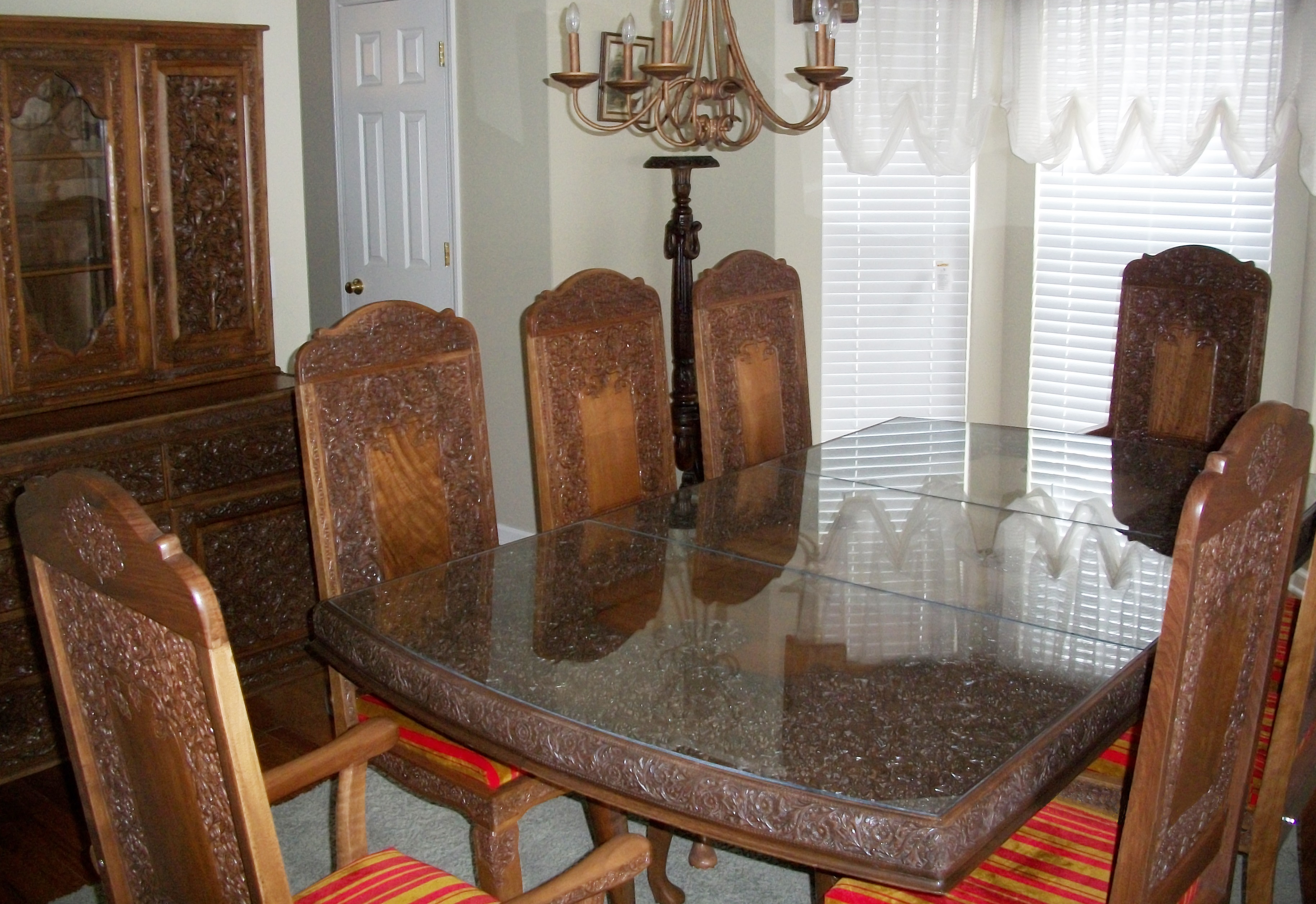 It doesn't make financial sense to replace fine wood furniture or cabinets that can be restored. Use this analogy: If your car's fender has a dent, you don't replace the whole car. You replace the fender and maybe do a little painting if needed. Similarly, you don't replace a restorable piece of furniture or cabinet.
As suggested by our repair partner, Irwin's Furniture, ask these five questions before deciding whether to repair or replace.[1]
1.      Does your item have sentimental value? The number one reason customers tell us they want to restore older furniture is because it has sentimental value. They are attached to it. Those fond memories have been formed over decades and they cannot be replaced or replicated. In the wood restoration business, we understand we are restoring more than just a piece of old furniture. We are restoring memories.
2.      Does your item fit your space and/or the style of your home? A common theme when discussing a project with a client. Ladies typically like to restore a piece if it is a "good fit" for a particular space in the home. Chairs or sofas tend to "feel good" to men, who prefer not to replace with a new item that will not feel the same.
3.      Is the piece of furniture built with "old time" quality? We're sure you've heard it said: "they sure don't make things like they used to." That's especially true when it comes to wood furniture. Older furniture likely has a well-constructed frame made from select hardwoods, rather than pressed-wood construction. Older pieces were assembled using sturdy joinery methods as opposed to today's pneumatic stapling. Older pieces integrate heavy gauge steel seat springs; current methods use wide elastic bands for seat and back support. In most cases, it is not possible to replace an older piece of quality furniture with a newer item of higher quality.
4.      Is it environmentally friendly? There is a huge negative environmental impact in today's furniture manufacturing process consisting of consuming critical natural resources and discarding furniture in landfills. A better mindset is to reduce, re-use and RESTORE.
5.      Is restoration cost effective? In most cases restoration will be more cost effective than replacing an item. Quality furniture may be repaired or restored multiple times throughout its lifespan, maintaining beauty and function for years to come.
In summary,
·         Repairs can be completed in less time than it takes to settle a replacement claim, allowing the homeowner to get back to normal faster.
·         Homeowners are saved the time and frustration of shopping for replacement pieces.
·         Sentimental value is preserved.
·         Restoring is much more environmentally friendly and responsible.
·         NR cabinet repair costs average 65% - 70% less than replacement costs.
·         NR furniture repair costs average 50% - 60% less than replacement costs.
Ready to get started? Click here to check coverage; or click here to submit an assignment.
[1] http://irwinfurniture.com/blog/why-restore-rather-than-replace/