This newly-restored mahogany library table is still the perfect reading spot.
What happened?
Each restoration is unique, and this mahogany library table was no exception. It arrived at our shop smoke damaged and in several pieces. The wood had a strong smoke odor and the finish was completely marred.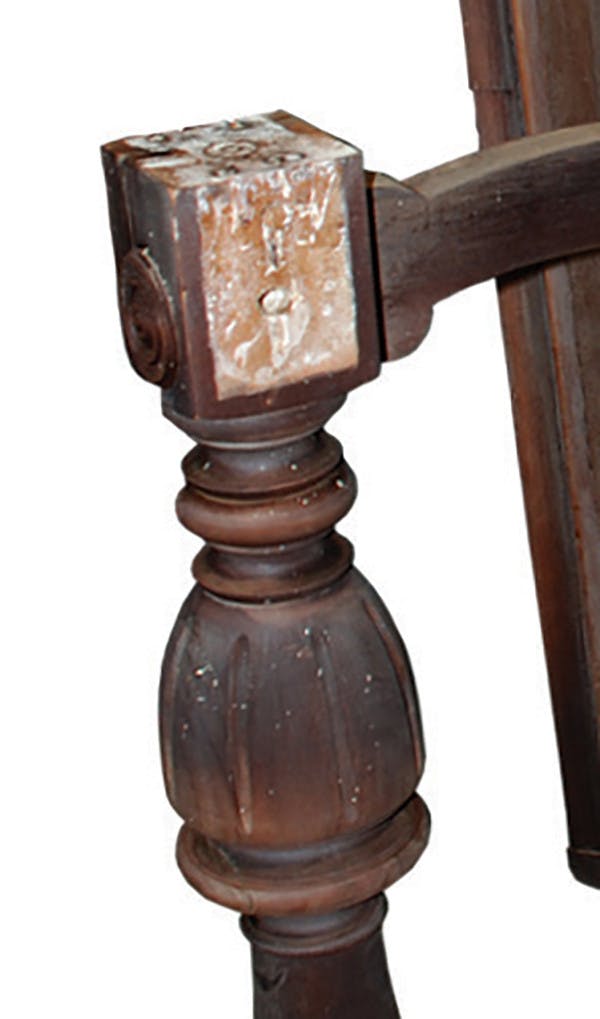 How did we fix it?
The table first received a treatment to remove the smoke odor. It was then stripped using our flow-over stripping method, carefully sanded, prepped, and the grain was filled. Finally, our finishing specialists custom mixed a color to fit the client's needs and completed the finishing process.